Real Estate Photography & Media Services
Our company is an extension of you. We know that your image means everything to you, so it means everything to us. We have perfected our craft to lift your brand. You and your clients will always be thrilled with the quality of our work, the level of service we provide and the kindness that everyone deserves.
The services we offer to our clients: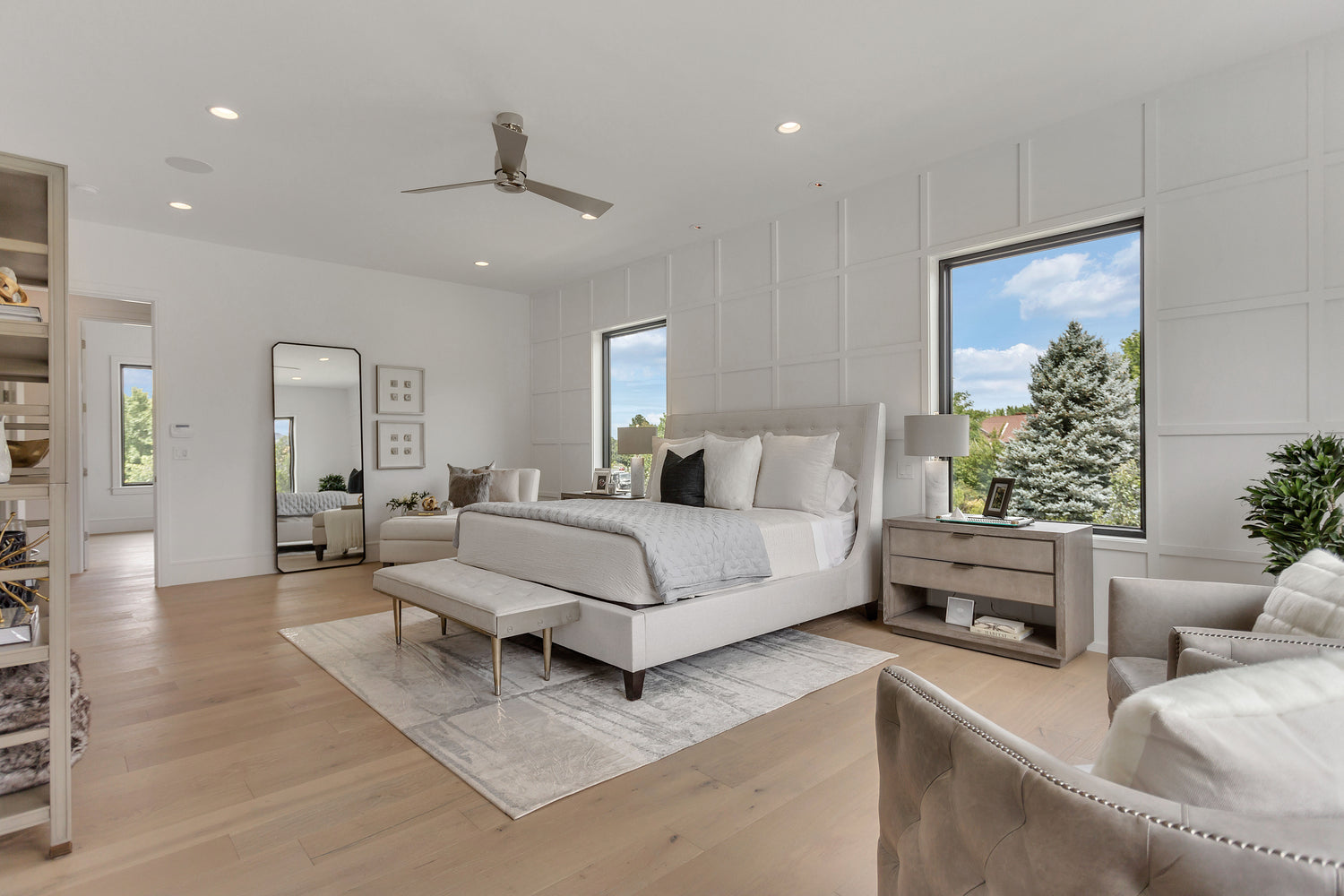 Stunning HD Photographs
Elevate your listings and your brand in a crowded market. Our stunning photos will help generate more interest in your listings and make a lasting brand-impression with your clients and potential clients.
3D Matterport Scans
Our 3D Matterport scanning services take property marketing to a whole new level. Expand your listings reach and generate more interest by transporting potential buyers into the property, so they can explore your listing as if they were there in person.
Aerial Photography
Our aerial photography provides a unique and captivating perspective and adds value to your listing. Drone shots not only show the home and property well, but also highight the surrounding parks, shopping and restaurants, community amenities, lakes, mountain and valley views, and more. They are also an excellent way to get the right perspective on homes and buildings with higher street elevation and backyard drop-offs.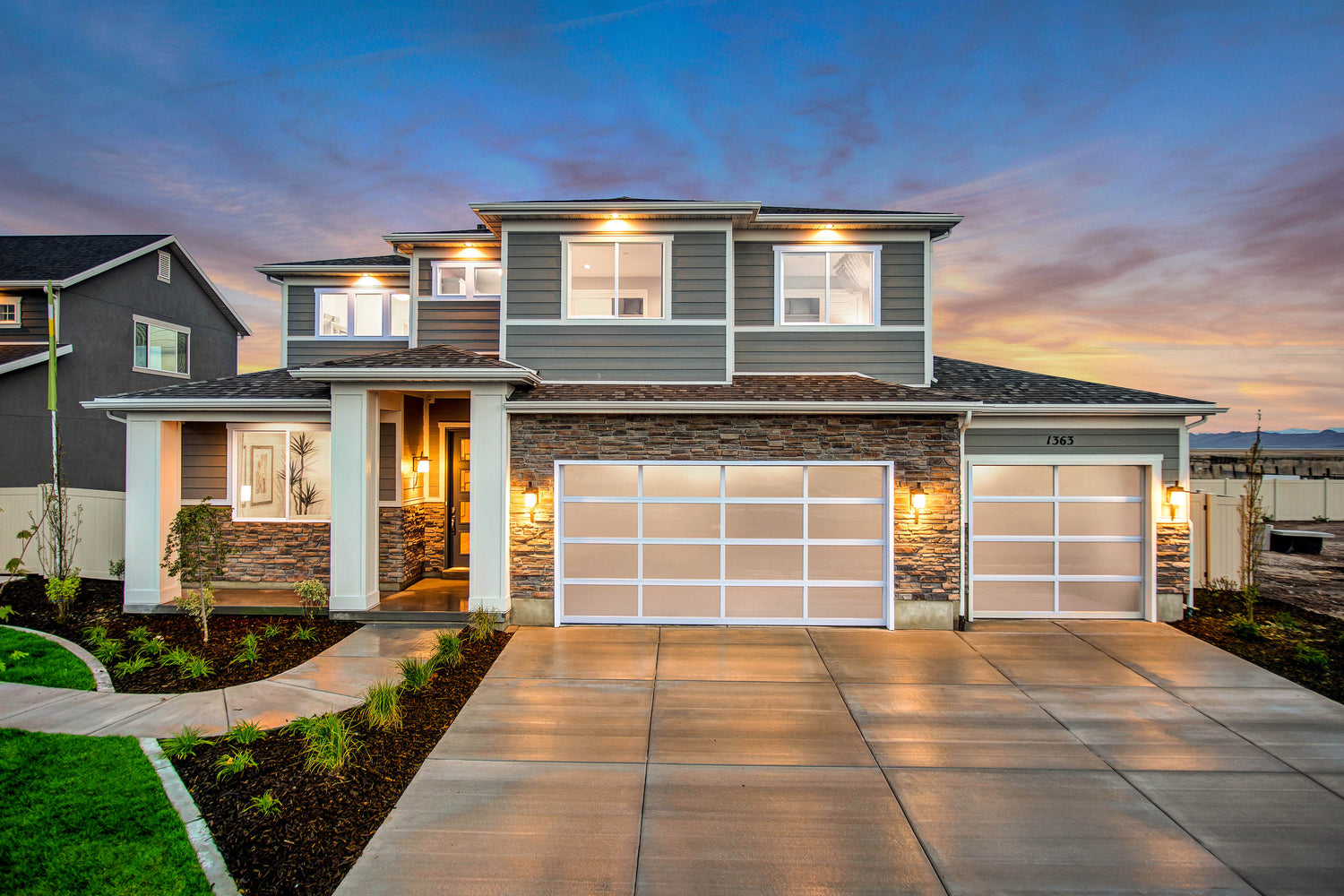 Twilight Photography
Our Twilight photography captures the attention of potential buyers and beautifully showcases the home, outdoor living spaces, gardens, pools and views. Whether it's a cozy family home, a luxurious estate, or a chic urban condo, twilight photography adds a touch of elegance and allure to any listing.
Property Website
Market your listing and your brand with our property websites. Let potential buyers find comprehensive details about your listing, including all photographs, specifications, features, amenities, and neighborhood highlights, all in one place. We can also add 3D Matterport scans to your property website.
Virtual Staging
Transform vacant or outdated properties into stunning, market-ready homes. Virtual staging is a cost-effective alternative that allows you to turn empty rooms into beautifully furnished and decorated spaces that captivate potential buyers without the need for physical furniture. Virtual staging is the key to presenting properties in their best light, attracting more interest, and achieving higher sales prices.
2D Floorplan Images
2D floorplan images make your listings more engaging, informative, and visually appealing. Help buyers see the full potential of the property. Use our 2D floorplan images to compliment your listing photos, social media posts, digital ads and any print materials. They are versatile marketing tools that capture the attention of potential buyers and help them envision the property.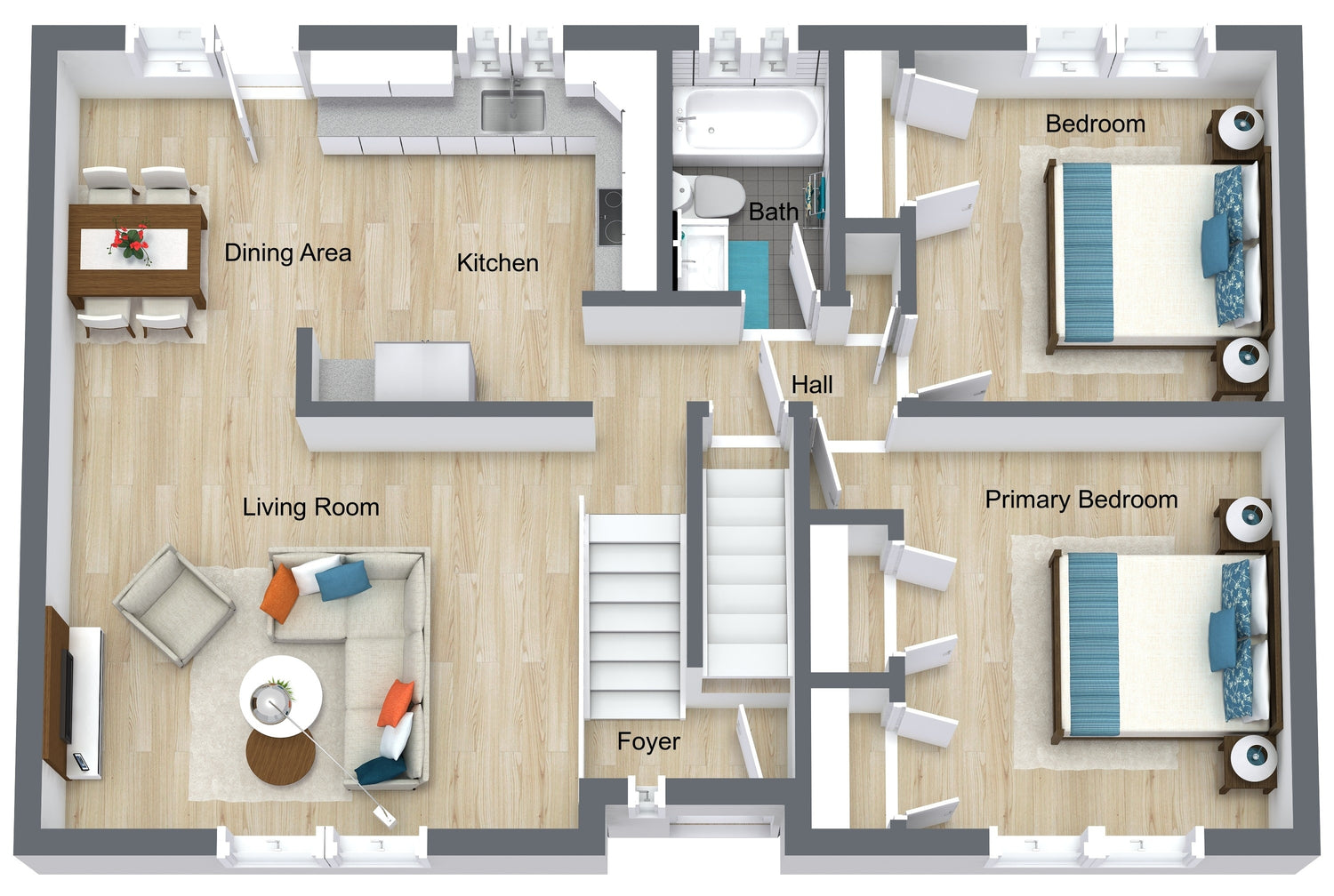 3D Floorplan Images
Our professional 3D floorplan images are the ultimate tool for showcasing the beauty and functionality of your property, setting it apart in a competitive market. They provide an immersive experience for potential buyers to explore the property as if they were walking through it, gaining a deep understanding of its layout and flow.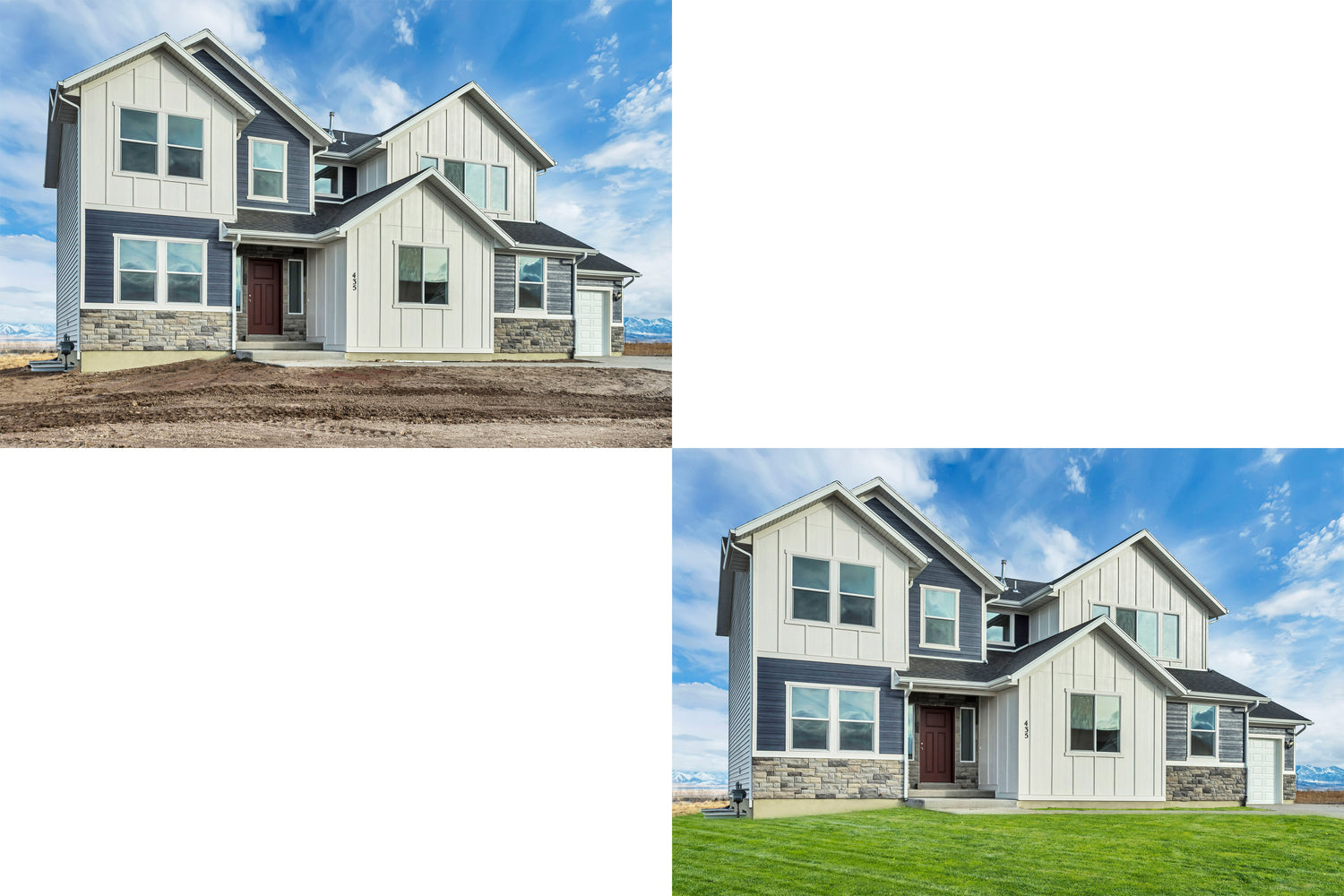 Adding/Repairing Grass
A well-maintained lawn sets the stage for a positive impression, shows excellent curb appeal and creates an inviting atmosphere in your listing photos. Adding or repairing grass can breathe new life into your property's outdoor spaces, transforming them into lush, green havens where potential buyers can envision outdoor gatherings, playtime, and relaxation.
Large Object Removal
Our large object removal service is the solution you need to make your property listings shine. Large, distracting objects in your real estate photos can take away from the property's architecture, layout, and design. A clutter-free image invites potential buyers to explore further and highlights the property's best features.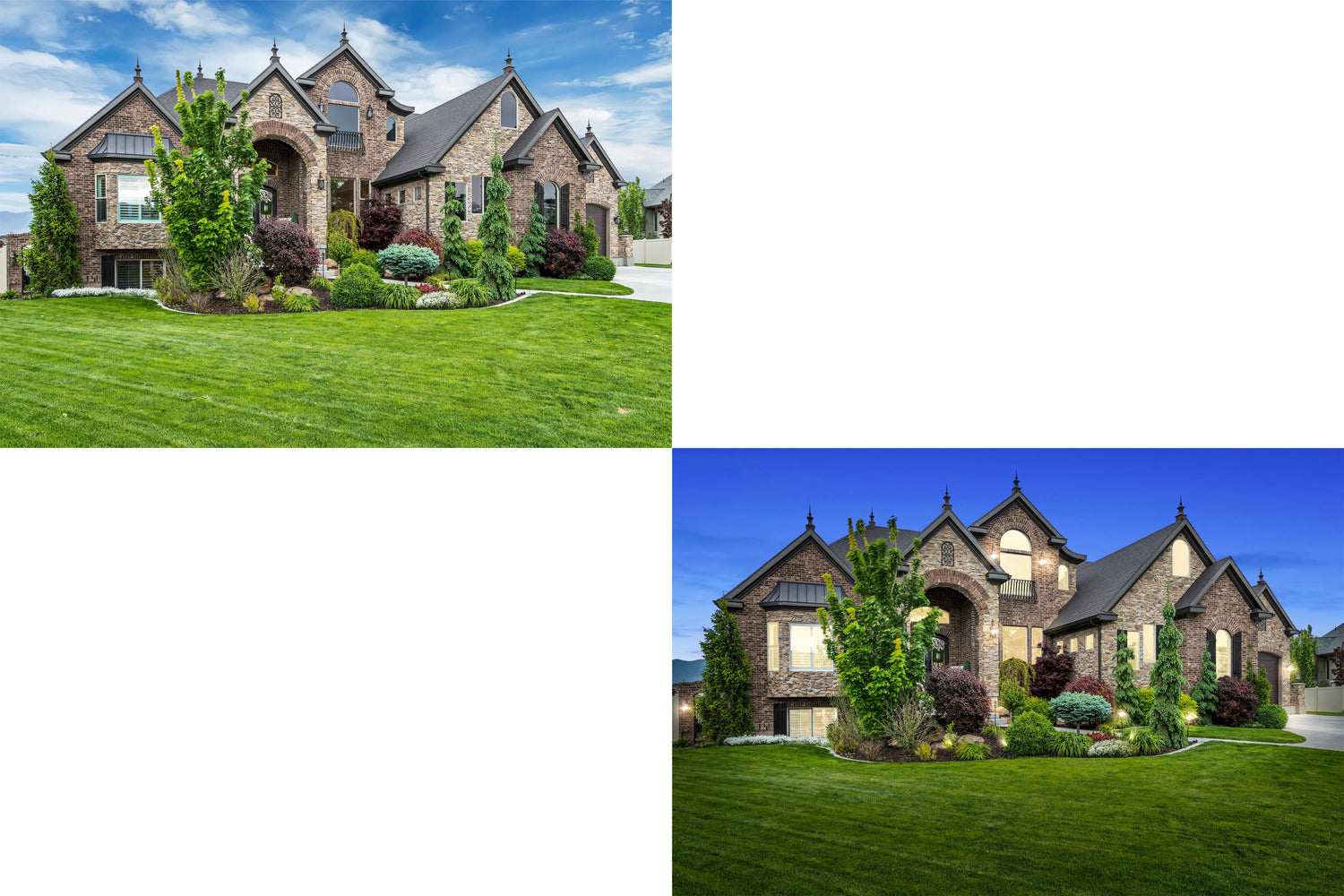 Daylight to Twilight
Our daylight-to-twilight services can seamlessly transition your daylight photos into stunning twilight images, capturing the magic of the evening and making your properties shine even brighter. Twilight images stand out in a sea of standard daylight photos. They grab the viewer's attention, generate more interest and leave a lasting impression, .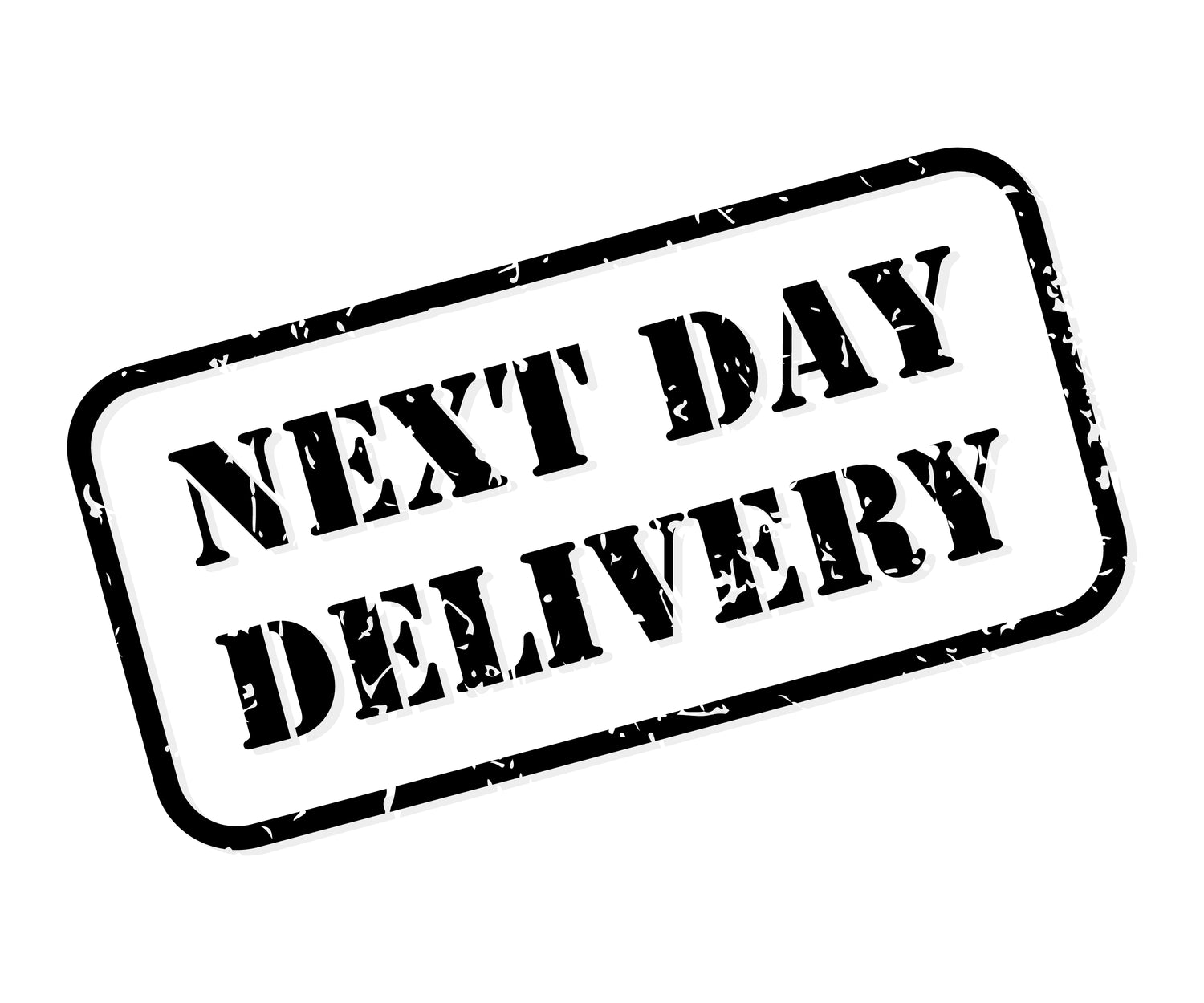 Fast Delivery
We understand the urgency in the fast-paced world of real estate, and that's why we offer next-day photo delivery to ensure your listings hit the market without delay. While we're committed to speed, we never compromise on the quality of your property photos. You'll receive professionally edited, high-resolution images that showcase the property's best features.
Best Client Experience
We are committed to delivering the best client experience you've ever had. From the first inquiry to the final delivery, we prioritize open and responsive communication. We know that we are an extension of you and your brand when we communicate and interact with your client - so our team of experienced photographers, and office staff, approach each listing with the utmost professionalism, ensuring a smooth and stress-free experience for you and your client.